petrified forest national park
PFNP, for short, is just off of I-40, and I figured since I had some time to kill, I might as well drive the short loop and see the sights. It's a lovely stretch of desert, but like most of this trip, it was ungodly hot, so I didn't care to stick around too long. Very pretty, and worth the hour that I spent on it.
Luckily, I got some other tourists to take my photo, even. Thanks random family from Florida! Hope the hydrating for altitude sickness worked out. That's a lens in my left hand, in case you're wondering.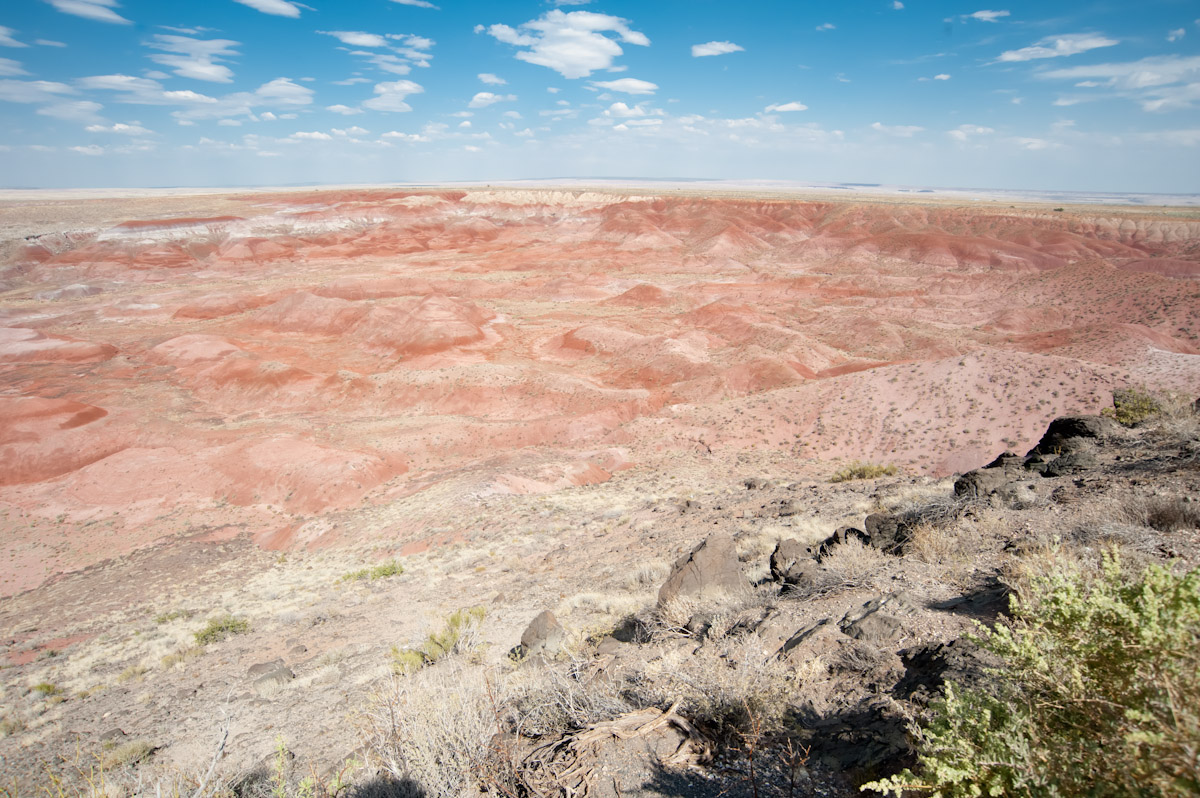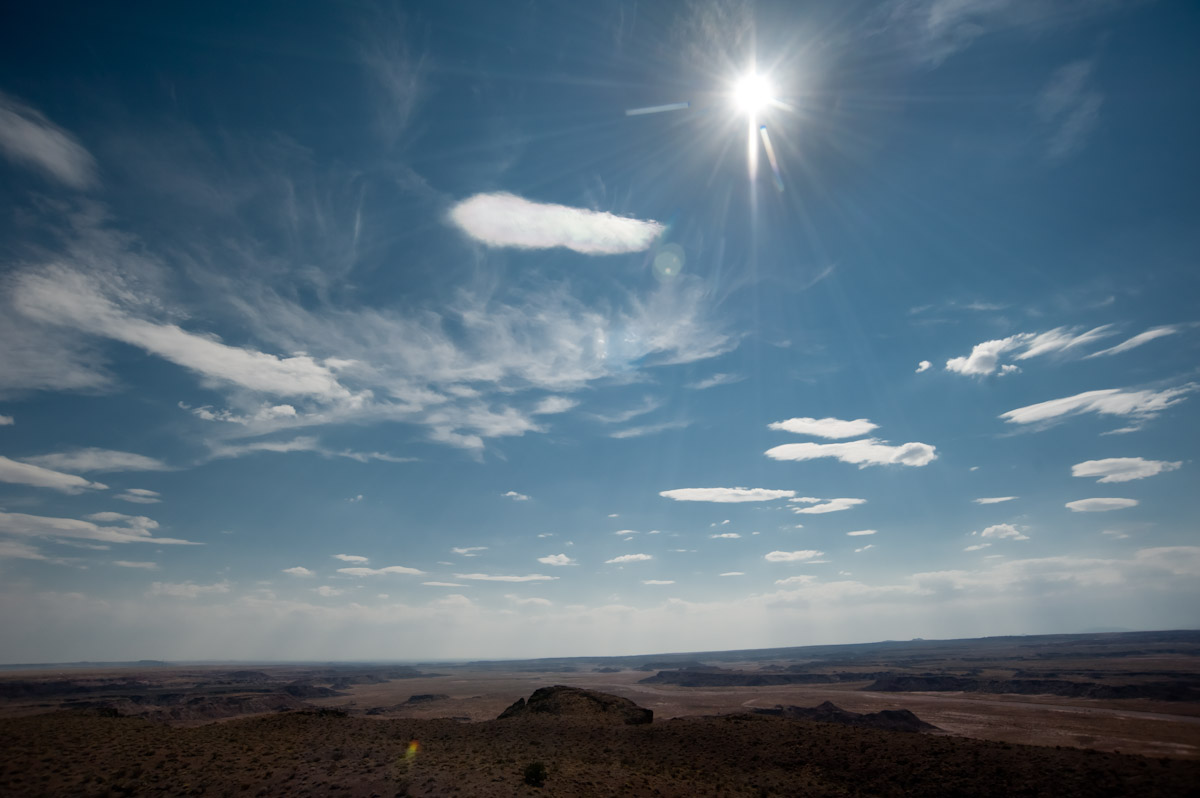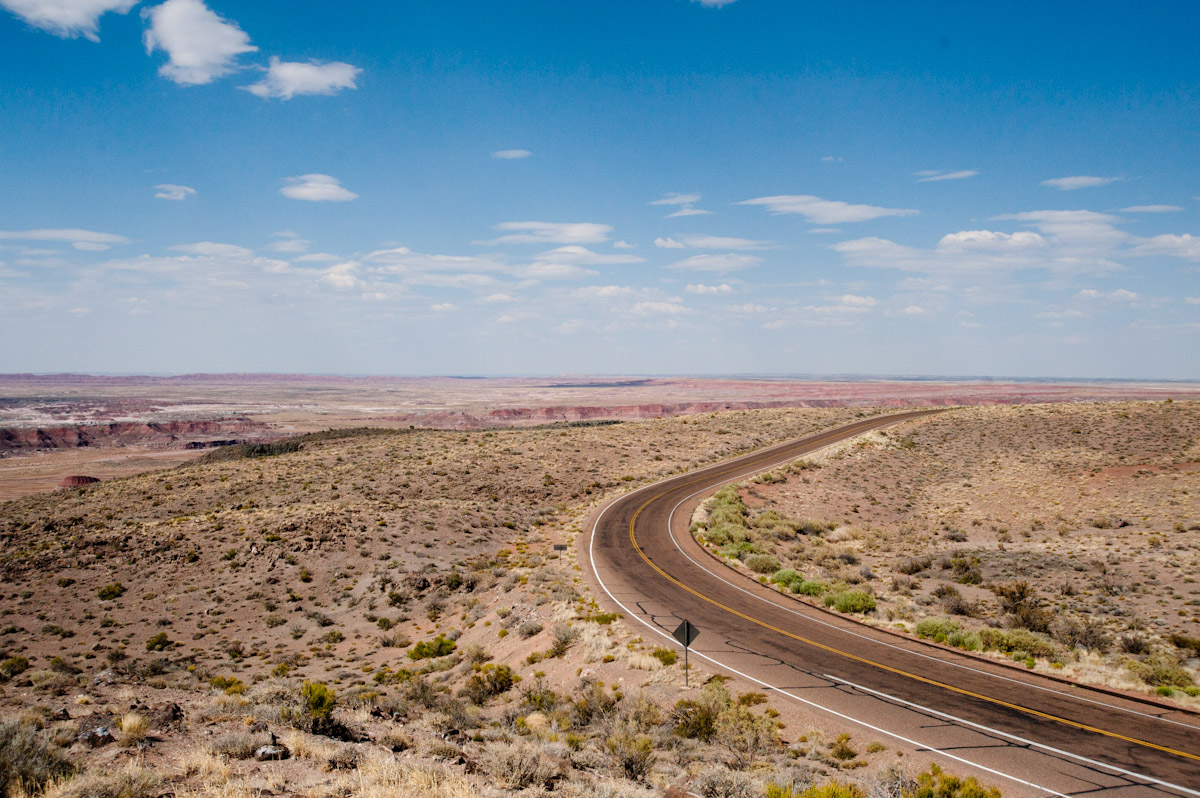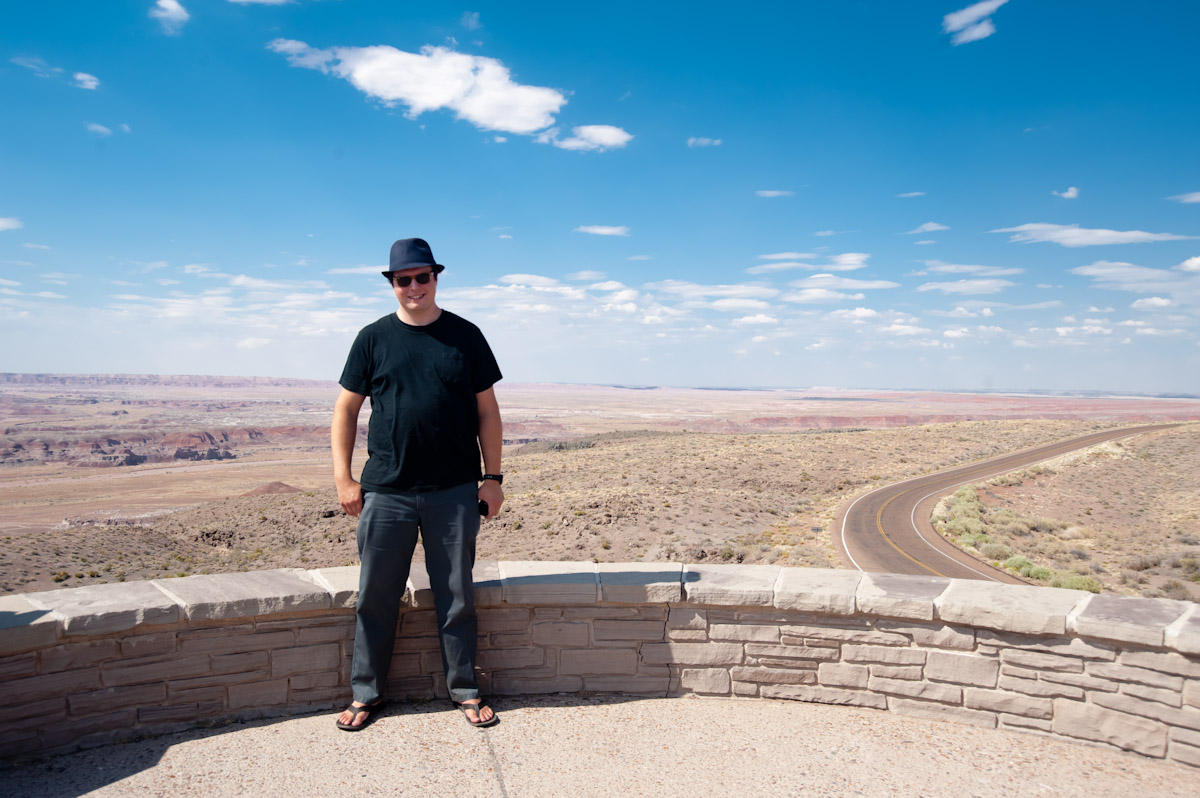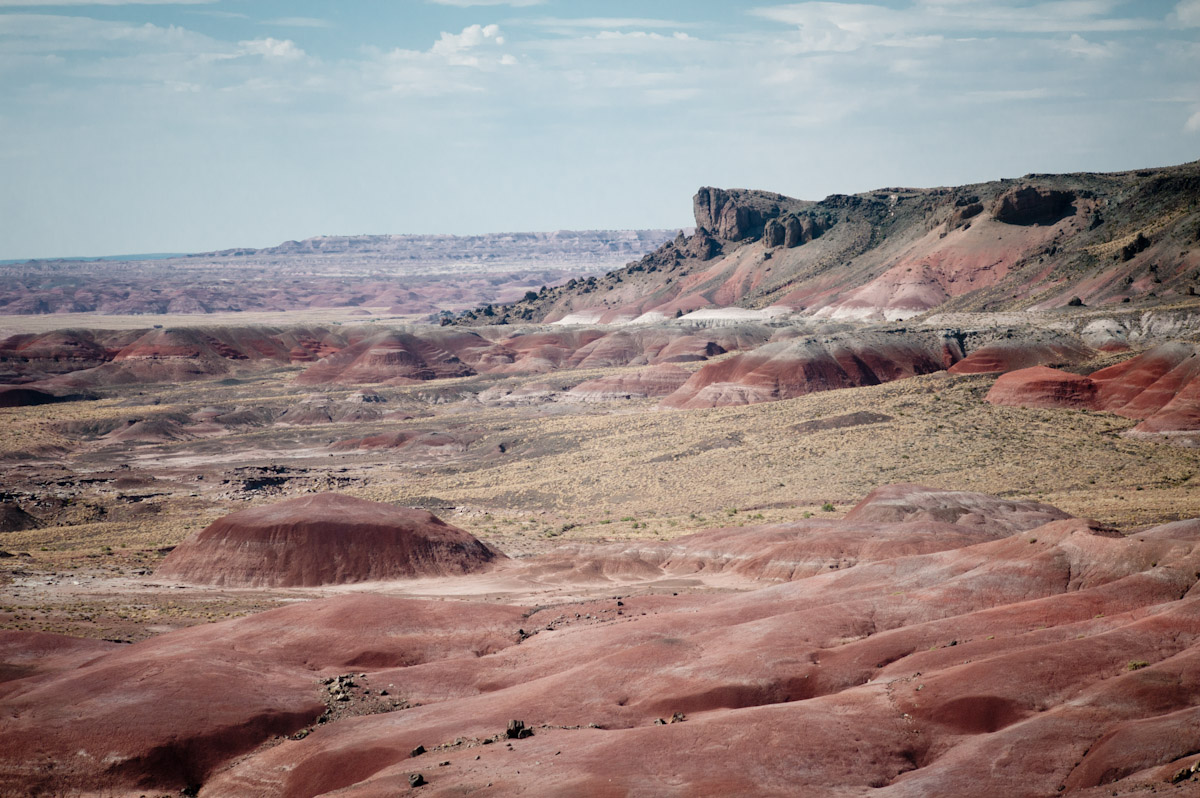 Posted by Matt on 2012-08-04 23:21:54 +0000